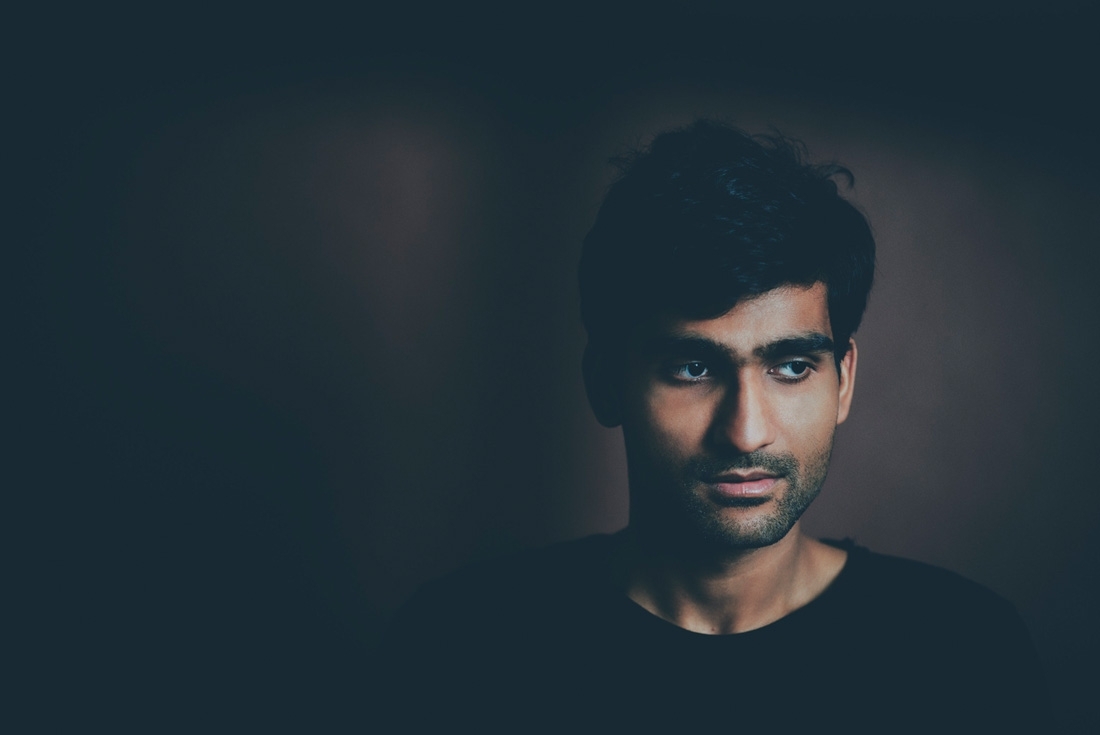 Photography by Parizad D.
As he releases his new single, Tum Jab Paas, we revisit our conversation with Prateek Kuhad when he was just breaking into the scene.

You returned from New York University, and in a few months your name was on the line up for many big music festivals here in India like Escape Festival and Bacardi NH7 Weekender. How did you manage all of it? Was this the plan when you left New York to come back home?
The plan when I left New York was to just get into music full time. The first 4-5 months were spent on writing new material and nailing the production of Raat Raazi. After that, when we released the EP, we were lucky that people liked the music and we got so much publicity around it. I was lucky to have a manager, Dhruv Singh who believed in me and my music and he pushed the EP a lot from his end. OML was also especially supportive. They heard the Raat Raazi EP, and were so impressed that just on account of those 4-5 songs decided to give me slots at all four NH7 Weekender legs. That definitely in itself was a big push.

While you were in New York, you studied Math and Economics. Today you are musician travelling around the world having played in India, New York, New Orleans and also in Prague. What made you decide you want to give music such an importance in your career?
I wouldn't say I'm travelling around the world! While I was in New York I played gigs there and played a festival this one time in New Orleans. Since I've moved back to India I've only played gigs in India. Music has always been an important part of my life. I grew up listening to a lot of music and since an early age, I remember I wanted to learn different instruments and write songs. I was quite atrocious at both until 16-17 when I actually started playing the guitar somewhat well. In the first year of college I think I wrote my first half-decent song and then from that point onwards the importance of music in my life kept growing, till a point came where I decided I needed to commit all my time to it.

You have been trained in Hindustani vocals and the guitar. You consider New York to be the city where your music career began. The city also has its own musical story. Did this influence you? How did it merge with your Indian roots?
Access to music was very limited in India around the time I was in high-school. Internet has just about become accessible, and downloading music services like Spotify and Pandora were not really around and pretty much unimaginable. New York just exposed me to many different genres I'd never heard before. I remember being obsessed with Elliot Smith in the first year of my college and for a whole semester only the Elliot Smith discography was on loop on my music system. New York was sort of a melting pot for all kinds of people and hence, all kinds of tastes in music. This diversity really opens up your mind in all kind of ways. I don't know if it really merged with my Indian roots in any way, rather I feel like I have two parallel interests. You can even notice that in my music, it's not like I'm doing fusion music, even though I grew up listening to a lot of Hindustani classical music, Bollywood music and other mainstream Hindi music.


Photography by Parizad D.
Your album, In Tokens and Charms, was different from your debut, in many ways. It's written in English and was recorded in New York. What else set this album apart?
The first thing one would notice is probably that the production is much bigger compared to my earlier releases. I spent a lot of time and thought on the arrangements and the soundscape that I wanted for the album. I wouldn't say the production is perfect for me, but I think I've covered a major part of the way I'd envisioned the sound of the album to be. Other than that, I think it's definitely better quality song writing and scores the fact that my overall sound as an artist has progressed in a certain direction.

Your single, called Flames, was based on the idea of hope. What was the story behind the song and the entire album?
In Tokens & Charms was about how life is about the little things. Small instances, events, conversations, thoughts, ideas, etc..affect our life so significantly and yet go unnoticed and unappreciated. Almost all the songs on the album have been sort of born out of such seemingly trivial events. Flames is one such song. It's one of the most critical songs on the album, both in terms of the production, the song writing, the effort spent on creating it and its meaning. Flames is about love and separation, about desperation and longing. It is about how life and circumstances can sometimes get in the way of relationships. Yet, it is bittersweet as it also tries to say how important and beautiful, a single individual can be in shaping you and your life.

What is your basic song writing process like? Your work is usually bi-lingual. Is there a specific reason behind this?
I've grown up consuming pop-culture in both languages. I've read books in Hindi and English, watched movies in both languages, listened to music in both languages, conversed in both languages, thought in both languages, etc. And if you think about it, almost all of us have grown up in a similar fashion. I don't understand why there needs to be such a divide in art based on Hindi and English, considering as a culture we have embraced both languages. My song writing is very natural and instinctive. I don't put much conscious thought or effort into it; I trust my gut and my ears.

Our conversation with Prateek Kuhad was first published on our Digital Platform in 2014. This article is a part of our Throwback Thursday series where we take you back in time with our substantial article archive.



Text Srishti Das