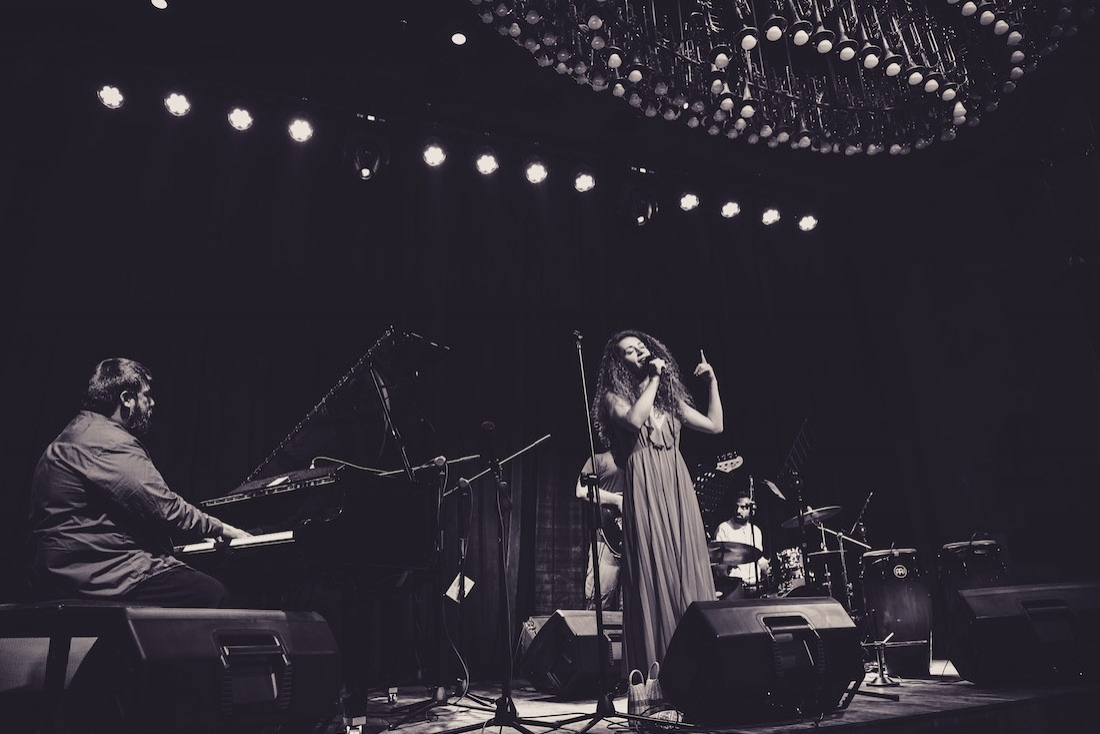 Those who have been to The Piano Man Jazz Club are aware of it's infectious energy and it's magical way of turning everyone into a musician, even those who aren't. After loving and spending nights at The Piano Man Jazz Club, finding new bands to fall in love with every night, it felt like a personal victory to learn that a new version of it would be launching in Gurugram. The space is not just grand but every aspect of it celebrates the culture, emotion and people that it stands for. We got in touch with Arjun Sagar Gupta, who's single handedly changed the music scene in Delhi - NCR to tell us more about his musical journey and his design process.
Excerpts from our conversation.
What was your first memory of music?
Going as far back into my memory as possible, jumping around to the likes of Abba and Micheal Jackson on the radio.
What does Jazz mean to you?
A rich history of culture born from a need to communicate a set of musical tools that are given to a person to help them express and emote themselves better, the freedom to explore music in a different and more evolved way, the freedom to introduce elements of different cultures, ideas, music. Jazz is all encompassing, it's not only about the music that you hear today. It's also the 120-130 years of musical evolution that has made it what it is. The history of music is as important as the music today.
If you had the power to bring back a few phenomenal jazz artists of the past who would they be and what would you say to them?
Art Tatum, Chet Baker, Ella Fitzgerald, Louis Armstrong, there are so many. I wouldn't perform with them or say anything to them, I would just sit, weep and listen to them.
What inspired TPMJC Gurugram?
The basic ideology of the brand was to be space for exposure of this culture. It was natural for us to at some point start expanding outwards and to see if we can create more points for exposure. As I have stated many times in the past, I think there are two pillars for cultural development, i.e education and exposure. We started working on this project in a different place a while back, it didn't work out, it was very disheartening, it was difficult. Fortunately, things have gone much more swimmingly in this location with the wonderful people that we have taken the space from. We're ecstatic about the end product, it's so much more beautiful once its done and you can actually touch and feel and see it and as a family and as a team we are proud of what we built, but at the same time, as a family and a team, we all know that there is so much more that we want to do and there is so much more to be done. So it's a combination of excitement and anticipation for the future.
The most striking aspect of The Piano Man Jazz Club are it's interiors. Could you walk us through your design process?
The design inspiration for the Piano Man Jazz Bar comes from the humble Preservation Hall in New Orleans. With a floor supported with railway metal casted columns that are spread across the Ground Floor and Mezzanine where live gigs and other high-energy events will take place, we picked the essence of the already existing The Piano Man in SDA - now an iconic music venue - and interpreted it in a unique way within the two floors. A few design elements from the old space were picked up, such as the panelled ceilings, the hand-made wooden piano key details in the bar, and then gave it a new twist and interpreted it to suit the new confines of this new jazz club. Since we had a really good ceiling height here, we decided to exaggerate the red velvet curtains as the backdrop of the stage. The stage being the vantage point once again has an eye catching chandelier that will be the main design attraction! This unique lighting installation is made up of 245 trumpets and exclusively customized by the designer and completes the stage set-up.
To create a warm yet inviting jazz club feel, the walls have been cladded with walnut paneling at a height of five inches while the other half which is in charcoal colour features photographs of homegrown bands and international jazz musicians. The flooring segregates the bar and the stage area. So the bar area has black and white stone floor which mimics piano keys and the stage area has wooden flooring. The four inch brass strips on the floor have been engraved with names of iconic jazz legends and hold both the floors together; while wooden panels on the ceiling add that quintessential jazz club feel and helps with the acoustics of the place as well. The wood paneling combined with charcoal color gives the space a cozy, intimate vibe. Aside from the comfortable bentwood café chairs and bar stools, raised wooden auditorium seats and church-inspired pew seats have also been incorporated to maximize covers within the ground floor and help the audience get a better view of the live acts.
Cast iron balustrades that are once again reminiscent of New Orleans wrap around the mezzanine floor and give the place an old-world jazz club charm. We took our inspiration for the main bar area from piano keys. The bar ceiling is made up of recycled hand-cut wooden chips that have been placed together to look like piano keys; while black-and-white patterned tiles wrap around the bar area. The same black-and-white pattern greets you at the entrance foyer. Vintage posters of jazz legends on the walls make up the authentic New Orleans' vibe.
At The Piano Man Jazz Club, every day is a new day. But do you have a favourite night, A night that changed something in you as a musician?
There have been a vast number of incredible nights. Its very difficult to find one that sets itself apart. Yes, Chick Corea playing at The Piano Man was definitely a legendary event. For an institution like The Piano Man to be able to host an artist as significant to the world of Jazz as Chick Corea was an honour.
I recall this one instance during the silent son which still rings very vividly in my memory. There is a delhi based band called Blue, which is a blues band with Pranay Gurung, Kapil Chettri, Rahul Rai among others. They were all performing at The Piano Man, and during the Silent Song they played this guitar solo, which happened to be the most beautifully used silent song as he used the silence of the room to play with the dynamics of the solo. It blew my mind. It is still very very difficult to be able to pick one memory or incident because the entire idea behind a lot of what we do is to facilitate what the artist creates, which are these moments that are so significant in themselves, and you never know what, when and how something might move you in some way. A hundred moments, maybe. Everyday is a new day.
A word of advice for musicians, bands and creative entrepreneurs.
It's really hard to what you want to do, often. Especially if you're an entrepreneur or an artist, what you want to do is new, it's different, it's scary for people, for yourself, for the industry. It is very difficult to convince people to accept the way you want to work. It's even more difficult for you to accept a new way to work and for you to be open to learning and growing, creating systems and processes that will help you establish your vision. So, just be open to everything around you, learn from everything around you. Be true to your art and your form because if you lose that, then the entire purpose of what you're trying to do is mote. And, just stay happy, because it just affects everything that you do and everything around you when you aren't. Just remember that its for the greater purpose of bringing something to life and that it means something to you.
Text Priyanshi Jain