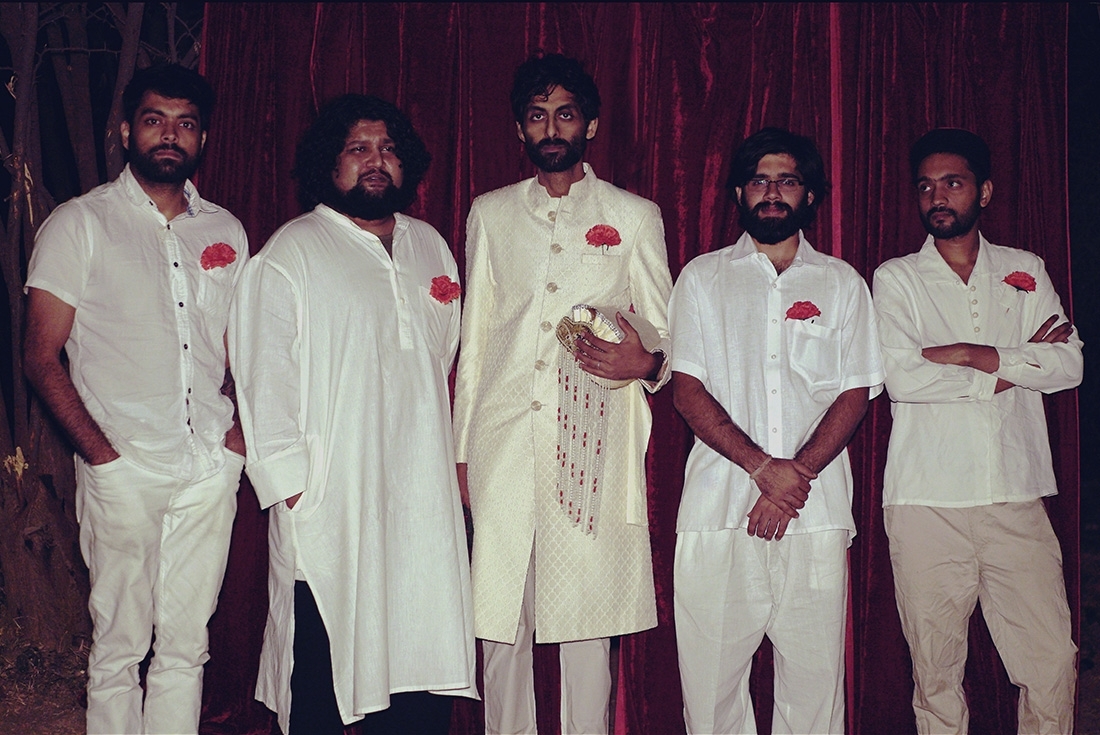 Photo Credit: Nitish Kanjilal
They just floated by
Peter Cat Recording Co.
Peter Cat Recording Co's music draws one into a trance that is hard to escape. Their work is an experiment across genres from retro jazz blues club to vintage Indian ballroom; it is vibrant, leaving one with a sense of odd comfort with its blend of myriad instrumental notes and lyrics that come from a place of yearning. Their latest single, Floated By, from their upcoming album Bismillah seems both a celebration of change, evolution and growth while dealing with the reality of blur, of time that just floats by. As we await the release of their album this June, it is time for a chat about the story behind it.

You've come a long way from your debut album, Sinema, in 2011 to your upcoming album, Bismillah. Tell us a bit about your journey.
I think we just kept going, through the line-up changes, shifting houses, getting married, getting signed, building studios, tearing them down, then building them again. Everyone in the band slowly picked up more instruments and more skills outside the musical universe as well. I wouldn't want to give you a timeline, but in essence, it's still the same, still making music.
How would you define your musical sensibility?
The band has no singular musical sensibility, so that's a tough question to answer. Everyone in the band comes from different schools of music, from metal, avant-garde, folk, singer-songwriter to classical, everyone listens to pretty much everything. So at the end of the day, it's just about what sounds good, there's no preconceived definition or notion to it.

What is the inspiration behind your latest single, Floated By, from the upcoming album?
Time and how it passes.

The video for Floated By features clips from one of your band member's wedding; tell us a little behind the idea for the video.
We knew that a lot of our friends, family and colleagues would be at the wedding, so we thought it is best to shoot a video and show all of them in the video as a little homage, and of course, it was Surya's wedding. A video showing some of the people we've passed our time with.
What should one expect from your upcoming album, Bismillah?
You can expect this to be our best album yet.

Lastly, what does the future hold for you?
Indian/international tours, more music videos, more albums and much more diverse helping of music. Going to keep creating, that's about it!

Text Samiksha Chaudhary