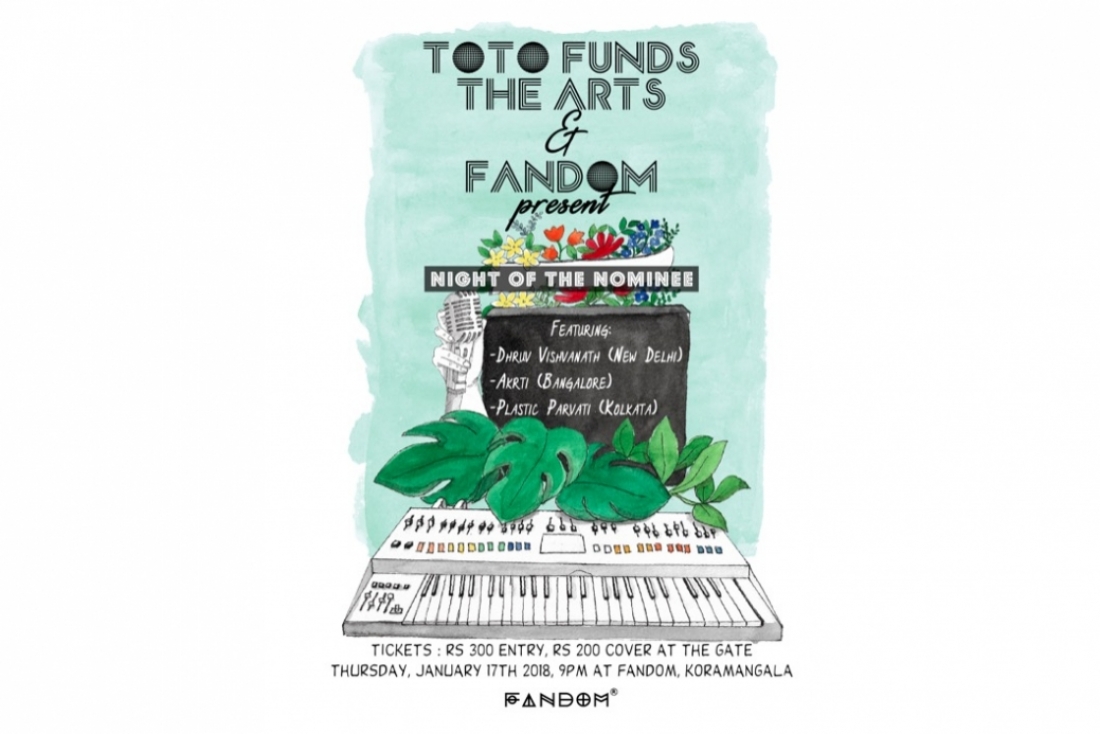 TOTO NIGHT OF THE NOMINEE 2019
Toto Night of the Nominee 2019 is a concert that happens in January every year on the night before the annual Toto Awards ceremony in Bangalore. The performers are the young artists who have been nominated for the Toto Music Award,the winner of which will be announced the next evening at the awards ceremony. This is done as part of Toto Funds the Arts' efforts for the past 15 years to promote creativity across fields in India. As an event, it is unique and exciting because different genres, languages, and styles meet on the same stage for one night. This time around, the concert is being held on Thursday, January 17th at Fandom, Koramangala and three artists shortlisted for the Toto Music Award 2018 - Akrti, Dhruv Visvanath and Plastic Parvati are performing.
Dhruv Visvanath
His mother's advice, though, clearly resonated with the seven year old, whose piano classes eventually translated into a love for the guitar. Over the years, and with constant practice, he was able to hone his skills and bring to the sub-continent a unique style of percussive acoustic guitar playing, earning him the nickname 'Guitar Spanker'. Though always having been musically inquisitive and influenced by the stories surrounding him in the various places he grew up in, it was the death of his father that really pushed Dhruv's passion within the field, enabling him to find strength in this medium of expression. The result of this was the launch of his first EPChronicles in 2011, a collection of soulful finger-style/ percussive tracks he dedicated to his father. The following years saw him grow as a musician- both in terms of technique and his fan-base. He was nominated for a TOTO award (2012), in addition to playing for reputed sound fests like Pune's Baaja Gaaja, and Delhi's NH7 Weekender.
Plastic Parvati
Plastic Parvati is the solo project/venture of Calcutta-based musician Suyasha Sengupta. The songs are conceptualised, written and parts of it are recorded in her quiet little bedroom. Her debut record, Songs About Lovers, has been produced, mixed and enabled by Miti Adhikari. It seeks to explore the masculine/feminine dynamic through sexuality.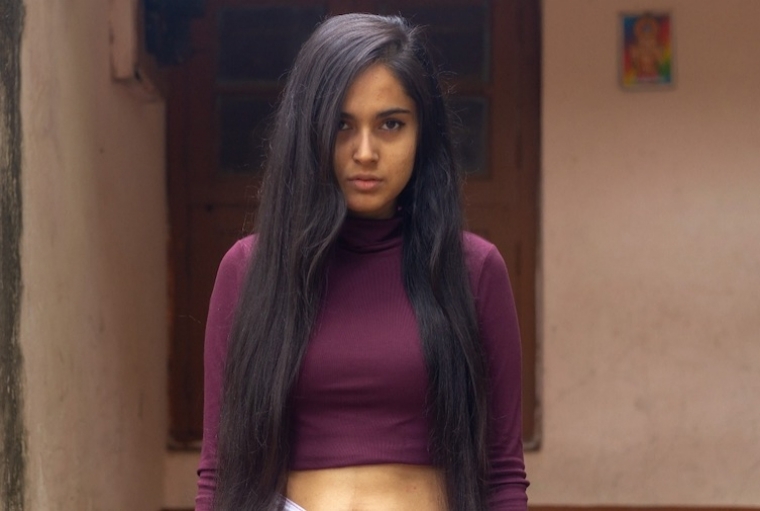 Akrti
Singer and producer Akrti's sound reverberates her deep interest in the being and the earthly. Pulsating with ethereality, she employs trap and hip-hop beat undertones. Deep-echoing vocals pushing through, Akrti's aesthetic is what one might call glitch lullabies.