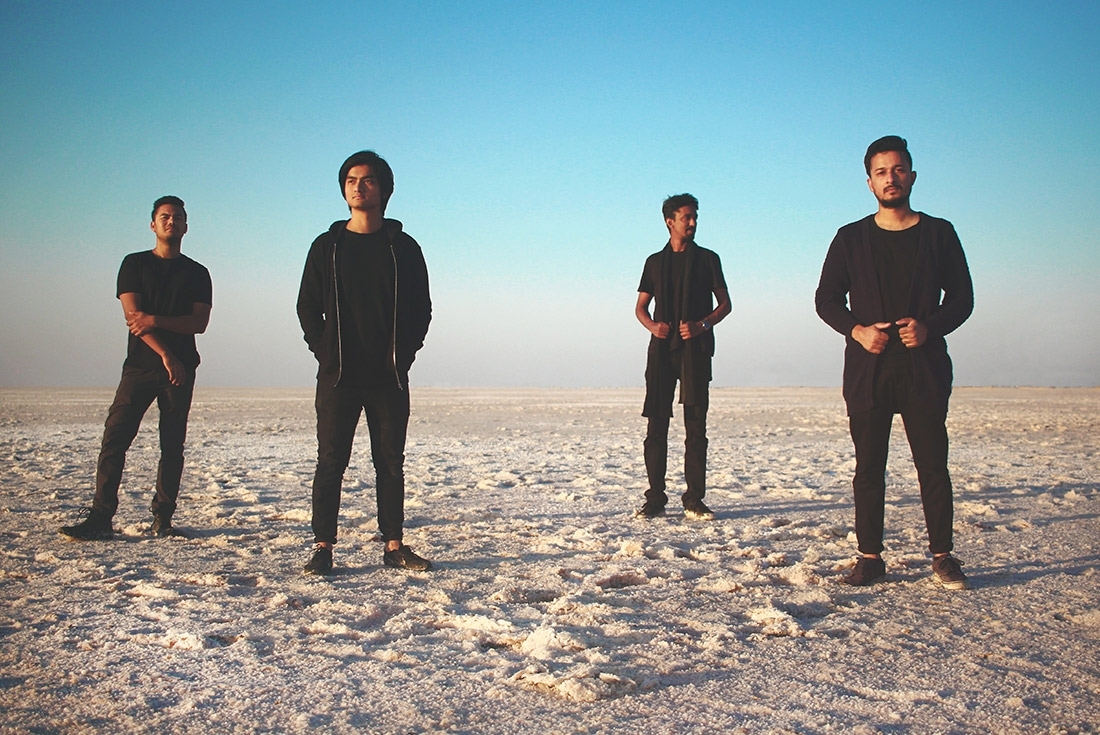 Picture a young boy, sitting idle in his room with an audio cassette and a creative mind. Now, picture the same boy experimenting with words and tunes because that instrumental cassette instilled a new passion. The young boy, Uddipan Sarmah, was enthralled by the magic that was music. He grew up to find three more enthusiasts and together they formed aswekeepsearching. When the Ahmedabad-based band dropped their first album, Khwaab, they soon became the talk of the town. As the four Gujarati boys fused post-rock with Hindi vocals, it became quite apparent that their sound was unlike anything India had heard before. Working over e-mails and WhatsApp messages, they are constantly formulating the right mix. Catching up with frontman, Uddipan, between their gigs, I get a chance to know more about their sound and their new album, Zia, that is centered around their personal experiences and the stories they weaved together along their path.

Your first memory of creating music.
It was in the 90s I think, when I played an instrumental cassette and tried writing vocal melody on top of the track. Side A had the music playing and Side B was a 45 minutes blank cassette where I was trying to record. It was fun. I am sure I wrote something about love, that was the phase, you know.

What was the inspiration behind your album, Zia?
It was the band and our journey over the past one and half years. After our first album, Khwaab, we have been together most of the time and have been touring. Travelling places and meeting new people, getting inspired by nature and everything around. Zia is our journey till now.
Deconstruct your creative process.
We come up with an idea and decide on the mood we should consider. Then, Shubham lays down the programming bit; which is later layered with drums, bass, guitars and vocals. It's more of an online process where we exchange lot of e-mails and WhatsApp messages until we finalise on the scratch track. Then, we take it to the jam room and complete the song as a band.

Many people call you India's Sigur Ros. Your comments.
I don't know who. Maybe the west, but Indian fans call us aswekeepsearching. We are happy about the latter.

Which Indian artists do you listen to and would like to collaborate with?
Oh, there are many for sure. We would definitely like to collaborate with Parvaaz and Papon.

The artwork behind the album is quite interesting. What's the story behind it?
ZIA is an Arabic origin word that translates to light. The metaphor that runs as an undercurrent throughout the making of the album, is the cage of circumstance that often prevents one from living ones dream, the effort to break through this, and also realise that the cage is also sometimes home ground, or a comfort zone. This came to us in the form of a bird, trapped surrounded by the bars of a cage, and a man caught in a city amongst the chains of social constructs. We would like each song to depict a part of their realizations and struggles to keep their dream alive, both the bird and the man.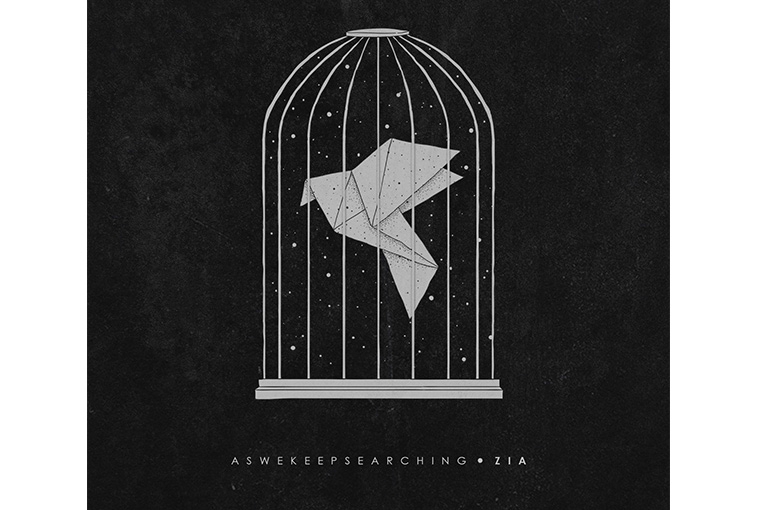 India is now exploring new genres. Any particular reason to choose post-rock?
We never thought about the genre and wrote music. It was more of our influences put together to come up with songs, which when later released were put under post-rock by listeners. We are happy with it as we are, definitely, heavily influenced by post-rock music. And it being still an underground genre and Indian audience accepting it, is a great thing.

You have released two albums, Zia being your second. How has your music evolved?
That's something you will have to tell us. I think we have definitely spent time on our songwriting. Zia has a lot of stories to tell from our experiences and that brings a huge change to the music. Because, music is all about expressing.

What are you working on next?
Live shows. We play the launch gigs from this week and are really excited about playing the new album live. Would love to see everyone at the gigs.


Text Suhani Lakhotia