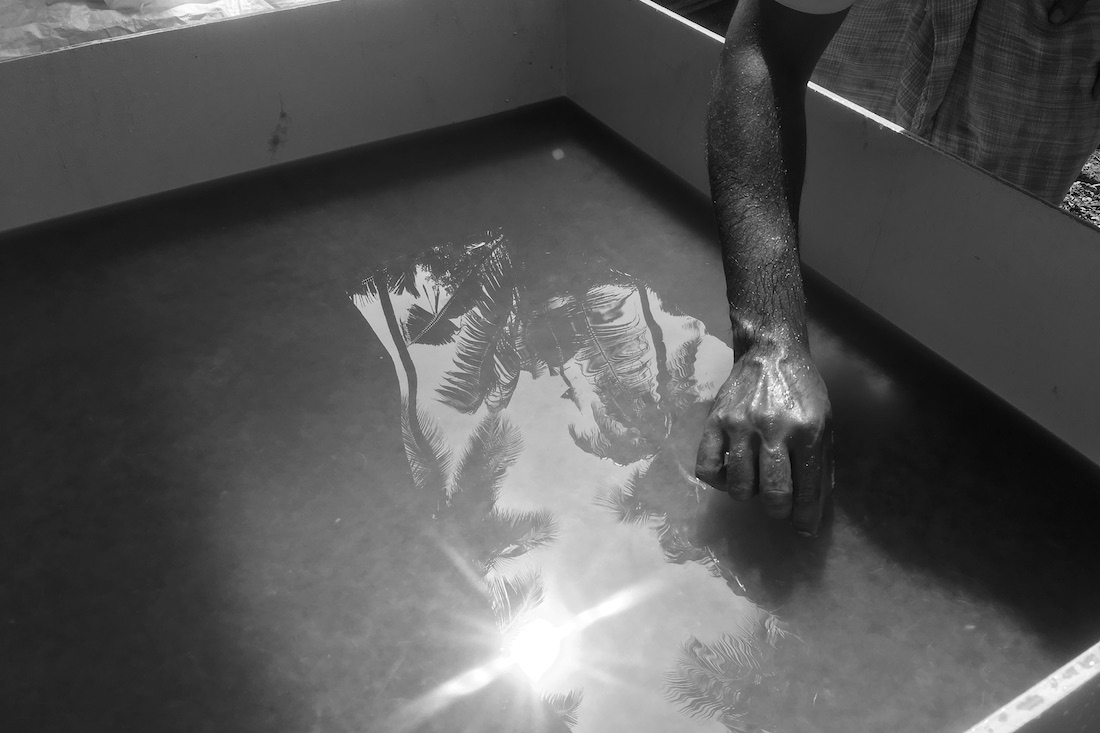 2020 is monumental. It will go down in history for disrupting everything 'normal' known to humanity. The carefully constructed material reality we're so accustomed to, is breaking apart at the seems. This global pause is forcing industries to rethink practices and come up with a blueprint that doesn't exploit natural resources. It's not just about buying clothes made out of organic cotton or linens anymore, it's about choosing to reduce excessive consumption. It's about consciously moving towards newer materials that care for the environment. Zuzana Gombosova and Susmith CS's startup Malai is radically reworking what sustainability means to the world. A product designer from Kerala and a material researcher and designer from Slovakia, the possibilities were endless for both of them.
Zuzana started with working on a material called bacterial cellulose, grown as a part of the food industry chain found in parts of South Asia. It's also known as nata de coco where coconut water is used as a nutrient for growing this material. She then found her way to India and one thing led to another. In 2017 they partnered up with a coconut processing unit and worked tirelessly, testing out about a 100 different formulations before creating this alternative to leather for fashion and interiors. Their biomaterial is called malai like the white flesh of coconut. A completely PETA approved vegan product, it is created in sheets with a range of thickness and colours. The best bit, you don't have to throw it in the trash -- place it in your compost and it will naturally break down.

A process like this not only sounds daunting, but also comes with the risk of failure. Zuzana tells me that what motivated her was 'ingenuity, curiosity and patience'. She further adds, 'It's hard to say because we're pioneering something few have done before. Material research and design is a combination of material science, craft, design and engineering, and as you might be guessing - one person is not enough to grasp it all. Therefore, I often collaborate with experts from those fields.'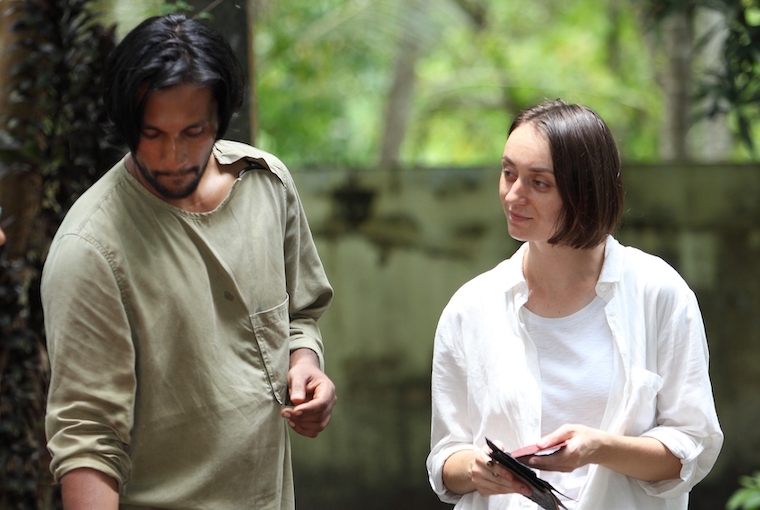 Susmith CS & Zuzana Gombosova
Leather industry is considered to be one of the most polluting industries in the world. The chemicals used for processing it produce solid, liquid and gaseous toxic by-products. In India, especially in Kanpur, the hub with about 300 tanneries, the situation is grim. The chemical laden water seeps into the Ganga, slowly poisoning the river considered to be the holiest in our country. This further affects the ecology, thus resulting in barren farmlands nearby. With a reality as harrowing as this, we can't afford to turn sustainability into another glitzy trend. [1]
Zuzana succinctly adds, 'Clarity, definitely clarity. Sustainability is a word with many interpretations, as it can be applied in so many different ways and considered in many different aspects. Its meaning is profound and cannot be understood from merely a ten second glance at a product's advertisement. In order to apply sustainable principles in our everyday life and modern times, we have to be very well aware and informed about ourselves, our behaviour, our environment, and also about how our industries work. This should be open source information and I think there should be better and more accessible tools for measuring things like consumption for everyone. Once you see the numbers, you can understand whether things are running at a sustainable pace or not.'
Acceptance is key when it comes to the fashion industry. It's not easy to suddenly change one's raison d'être, but Zuzana believes the situation has escalated to a level where no one can turn a blind eye. Brands are now starkly aware of the need to source sustainable materials. She explains, 'Many imagine manufacturing just the way they used to but with a material that magically converts their product into a sustainable one. It doesn't work like that -- scale is an important factor when we talk about sustainability of resources and manufacturing. Many big brands want a combination of low price, properties identical to leather, biodegradability and environmental benefits at the same time. There is no second leather. Leather is leather -- period.'
Is there a substitute that is biodegradable and lends fashion the vanity it so obsessively looks for? 'The answer is yes', says Zusana. 'We chose from a variety of options. I find working with smaller brands easier as they are more likely to experiment with new stuff and are not bound by large volumes. Trying to get feedback from some of the big companies is also a task -- often we don't know how they find the material, whether they were okay with properties, price, look, etc.'
It was just this February when Malai won LFW's Circular Design Challenge. The pandemic put everything on hold and as the label's clientele is abroad, their order sheet isn't faring too well either and gradually they're getting back on track. With her feelings fluctuating between positivity and paranoia, Zuzana hopes things will eventually change for the better with increased environmental awareness in the consumers. She thinks the new normal will present a dichotomy, 'on one hand, there will be further dependency and inclination towards everything digital and online, on the other hand, a longing for the simple and the natural that we are restricted from during these times will arise -- perhaps rituals bound to nature will come in fashion again.' At this point of time, all we can do is hope like her.
Text
Unnati Saini
[1] Source:
https://pulitzercenter.org/reporting/india-toxic-price-leather-0