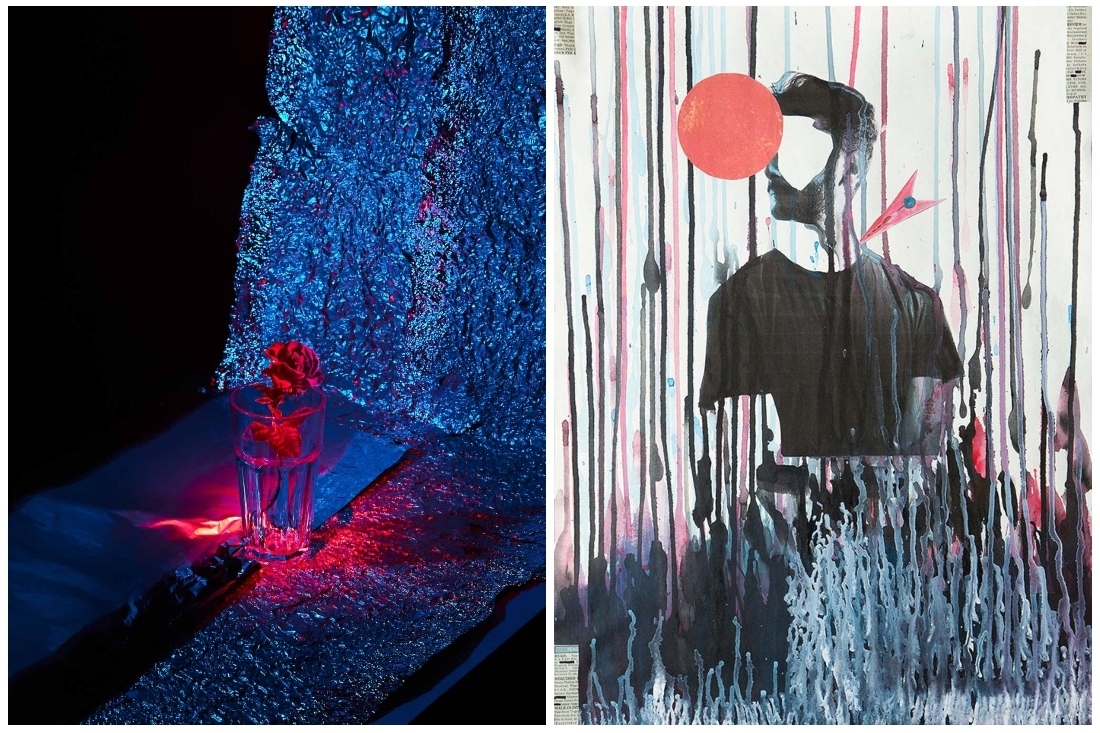 The Artist
Mixed-media and collage artist Rohan Hande was someone who wasn't completely aware of the digital medium and the creativity it could harness, until he enrolled to study Photography at the Arts University Bournemouth in the United Kingdom. His degree helped him grasp the technical and business aspects of photography, along with the required theory to develop a deeper connection with the subject matter at hand. It was during the course of his education that he decided to break free and explore novel processes to implement what was being taught. He adds, 'Nick Knight is an AUB alumnus, so his work has greatly inspired me. More research brought to light work by Vivianne Sassen, Sølve Sundsbø¸ and Pierre Debusschere. All of them opened my mind to accept these processes.'
The Journey
For Rohan, the art of creation keeps evolving over time. About four years ago, he was exploring self-identity through his collages, and continued to do so for another two years or so. His personal turmoil at the time reflected deeply in his art. This was also the time he had quit his job at Condé Nast India and began his journey as a freelance photographer. Exploring newer terrains came with its own set of challenges. He explains, 'Entering the market as an independent for the first time ever, definitely caused some internal conflict. I began with self portraits to understand my thoughts and build my craft. This would be the first time I would publish work under my name, so I had to really understand what I was doing.'
The entire process of self exploration definitely helped him and his artistry grow. This led him to explore the concept of metaphysical spaces, the cyclical nature of our surroundings and comparison between the mortality of the universe and our own. He elucidates, 'It often corners into nihilism, but that will rob us from enjoying and experiencing the nuances. I'm still trying to figure it out, but better artists and philosophers have expressed, giving meaning to our actions as the ideal goal. This needs emotional investment and that is like a double-edged blade. But it's better than the meaningless void.'
L: Impulse ; R: Japan Cabs
To The Viewer
His aesthetic is one that integrates balance and movement, to evoke a reaction from the audience. Rohan's process on the other hand is one that engages with self-scrutiny and comparative measures. For the viewer, his intent is lucid — there ought to be participation in order to grasp his artwork. He tells me, 'We live in an age of endless scrolling and content saturation. We can scroll for years and always find something amusing. So I'm trying to get the audience to engage themselves with my work. My new website has hidden messages for the viewers, and it requires them to engage with the website in order to explore all the pages. If we stay on the subject and give it time and meaning, we might find the answers we seek.'
L: Japan Cabs ; R: Japan Waiting
The Intermingling of Mediums
In a world where boundaries between fields and genres are blurring, it makes sense for a creator like Rohan to dabble with multiple mediums. There is always a healthy collaboration between the two fields for his projects — photography is a pivotal feature for any of his assignments, and his collage work is more or less centred around photographs and of late he is also experimenting with archival illustrations. He breaks it down further, 'Photography has played an important role in executing balance. I subconsciously use my photographic education to insert realistic constructions that viewers can identify with. It also works the other way around and more often, my mixed-media aesthetics influence my photographic work. It's a good relationship to have between the two mediums, which allows them to grow.'
The fusion of these mediums also comes with its own challenges. The latest music video that the artist worked on for a personal project using the collages he made for Vogue India were technically heavy for him. The ten digital collages represented the ten stages of the cyclical nature of our environment. As the foundation of the narrative was established while working on the still collages, animating them was a difficult task for him. He clarifies, 'I had never attempted something on that scale ever before. I had to learn digital animation and camera movements from scratch, along with composing and producing the music as well. The project was a learning experience for me.'
The Pandemic and Beyond
On a personal note, the situation at hand and the lockdown hasn't been the best for Rohan, he's been pushed into a corner. Yet, professionally speaking, the setting has helped him analyse his work further and explore unhackneyed ways of doing things. He is now working with sound and motion, and trying to merge them with some of his older works. He spells out, 'I have begun animating my older digital collages. They will allow me to revisit a past space with a new perspective and establish new grounds for the future.' He's excited to experiment in the future.

To view more from the artist follow his Instagram.
Text Unnati Saini
L: Impulse; R: Rohan Hande