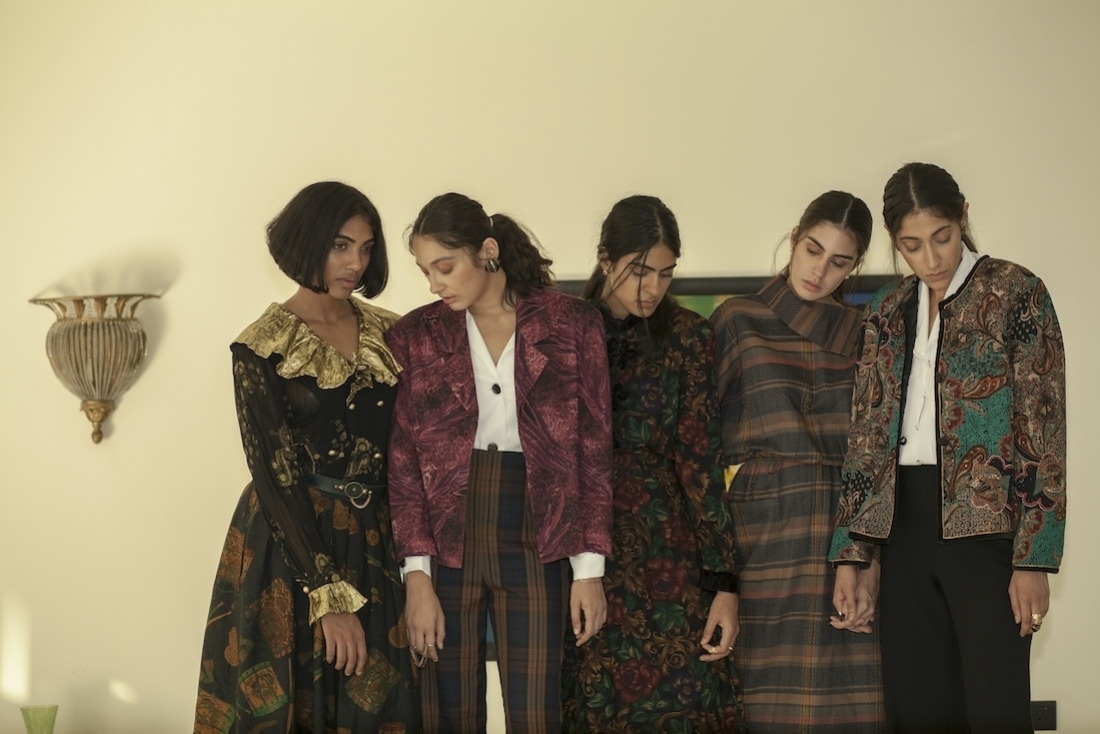 Platform Edit: Thrift Stores
In today's day and age of excessive consumption, there is a desperate need to slow down. As more and more people are realising the grim reality of fast fashion, thrifting is gaining momentum again. Some of the big players like Gucci and Levi's are finally getting into the resale business to find a niche in the vintage loving Gen Z. This generation is slowly gaining consciousness of how detrimental it is to the environment to constantly purchase and discard clothes, and is pursuing more ethical consumer behaviour.
So, we've curated a list of all the thrift stores on Instagram and otherwise, that you should to be shopping from:
Bodements
Conceived during a solo backpacking trip across Europe, in a quaint vintage store in Paris, stylist Divya Saini's e-store Bodements began as a result of her obsession with collecting inimitable vintage pieces. An online boutique of preloved, handpicked, exclusive, vintage garments and designs from all over the world, Bodements has certainly made its mark in the vintage market space, which is rapidly gaining ground. A quick scroll through their incredibly aesthetic Instagram page reveals selective curated vintage creations from the late 60's to early 2000's, mostly from French designers and brands like Jean Paul Gaultier, Burberry and Saint Laurent.
NO BORDERS
Displaying an array of old and new, Kanika Karvinkop's NO BORDERS is a concept store that focuses on diversity in fashion culture and art. Their collections are carefully curated and features pre-loved, vintage pieces from designers like Christian Dior, Givenchy and Oscar De La Renta, amongst others. The label further aims at sharing stories of different cultures through the works of artists and designers from all around the world. They constantly look out for art or fashion that has some story to tell and if the story has been inspired by the artist's own roots, then it's definitely a story that needs to be told.
NO BORDERS. Images: Website
Luu Liu by Celia and Jang
An avid thrifter and an environmentalist, the best friend duo started their Instagram thrift store for lingerie within a span of a few minutes. Inspired by their own personal lifestyle of wearing second hand clothes and hand-me-downs, the duo wanted to propagate the idea of saving the environment, along with a few pennies along the way. The duo is careful to state that the corsets they sell aren't all vintage, they label them accordingly — some are new, some used and up-cycled, and some merely vintage-style. Sourced from their hometown Manipur, wholesale sellers and local flea markets, they claim it's the perfect option for guilt-free shopping.
Bygone Echoes
Curated by the Delhi based stylist Dennis Hauzel, Bygone Echoes is the perfect stop for those looking for preloved eclectic clothes on a budget. Started purely as a passion project, the initiative picked up almost as soon as it opened. Raised in a culture that celebrates items passed down from generations before, Dennis' page is an extension of himself. Sourcing clothes from thrift stores and markets in Delhi, and all the way from Manipur, Bygone Echoes is the one stop shop for those willing to experiment with printed shirts and bold colours.
L: Bygone Echoes ; R: Luu Liu. Images: Instagram
Bombay Closet Cleanse
Started by the sister duo Alfiya and Sana Khan, BCC is an endeavour that does not just promotes circular fashion, but also helps the underprivileged. A portion of their earnings goes towards those in need, and a lot of clothes, post several checks are donated to a number of NGOs they work with. Sourcing from all across Mumbai's donation drives, they curate an eclectic mix of clothes and have now begun up-cycling and creating their own garments as well.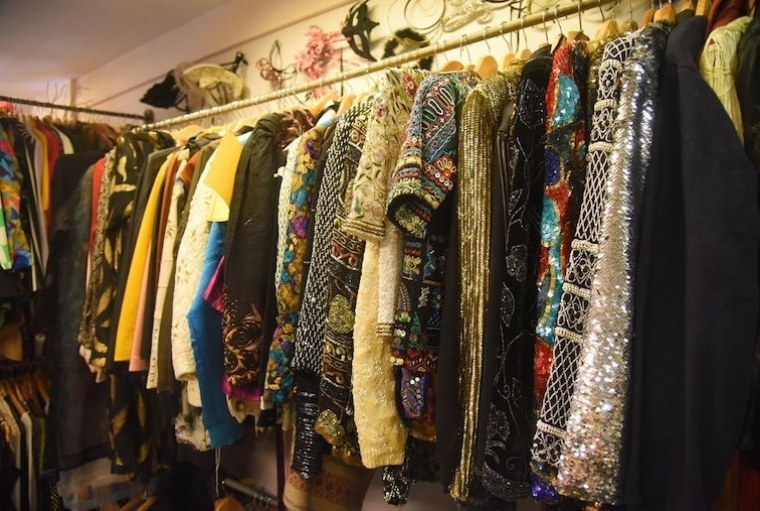 Bombay Closet Cleanse; Image: Facebook
Pickle Collective
Brainchild of the best-friend duo, Anoushka Khokher and Mehar Mann, Pickle Collective is a brand new thrift venture that takes pre-loved clothing, including dead-stock from export houses, and lends them a new life. Their process involves revamping and repairing garments and further adding embellishments where required. Their quirky approach even helps upcoming designers find their individual voice, and experiment with upcycling clothes that may not have found a home. The designers get the freedom to build their own capsule collections with Pickle's available stock. They even have their first upcycled collection dropping soon.