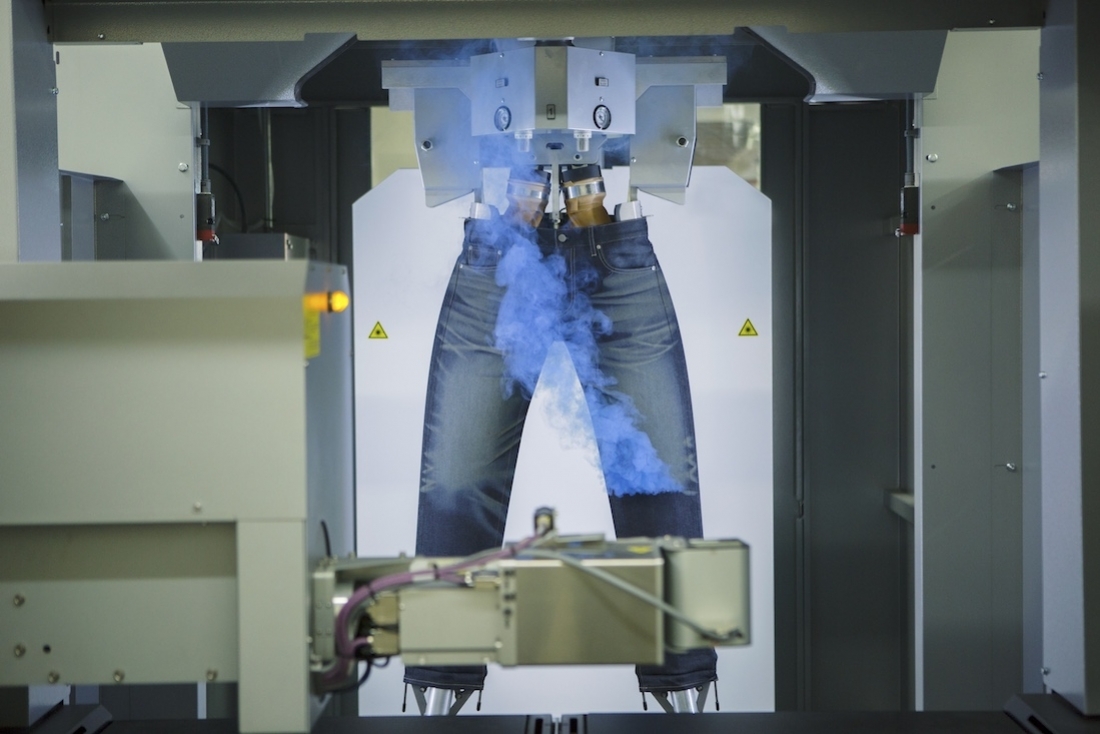 Jeans Innovation Centre, LA
UNIQLO: What will you wear for tomorrow?
What will you wear for tomorrow?
Initiatives are under way around the world to innovate solutions to urban living and help address environmental issues and UNIQLO continues to focus on such endeavors. While catering to the daily needs of people, they have reviewed elements that are essential for better living, and seek to contribute to better, more sustainable tomorrows with LifeWear. Clothes that are useful, clothes that last long, clothes that are valuable. Clothes that fits people's new lifestyle is LifeWear.
LifeWear interconnects diverse perspectives. Its beauty, simple designs, high-quality materials, and attention to detail deliver comfort and make everyday living better. Another essential LifeWear perspective is to contribute to a better future by minimizing the environmental impact of clothing while catering to the daily needs of people. Through LifeWear, UNIQLO will contribute to better and more sustainable for tomorrow.
Sustainable Life
They believe they can turn the power of clothing into a force for good. By designing, making and selling good clothing, they aim to make the world a better place. Good clothing means simple clothing, high in quality, and built to last. It's clothing that enriches the lives of people who wear it by giving them comfort, protection and pleasure. Recycling, upcycling, reducing waste, and using resources fully are vital for social sustainability.
Sustainable jeans are now a reality with the Jeans Innovation Center in Los Angeles, that was introduced by Fast Retailing in 2016. A research and development facility dedicated to revolutionizing jeans production and design, the Jeans Innovation Center developed an original washing method that incorporates new technologies into high performance washing machines which, in principle, do not consume water. The core technology is a combination of nano-bubbles and waterless ozone cleaning. Each cleaning method is best suited for a specific application, so that by combining them, our center was able to bring water usage very close to zero. Following two years of research and development, the facility succeeded in reducing water use in the jeans washing process by as much as 99%* and more than 90% on average. This way, the brand is not only creating the best jeans that are comfortable and stylish, but also factories that consider the environment and protect the human rights of the people who make them.
Innovation for comfort
This category combines outstanding performance with the liveliness of streetwear to enhance urban lifestyles. Packed with comfort features, the revolutionary technology of the bio-warming and insulating Heattech innerwear converts body moisture into heat through a thin layer. Worn with the with Hybrid Down or Ultra-Light Down outerwear that is created with a high-density nylon shell, one can stay snug as temperatures fluctuate or amid sudden changes in the weather with its durable, lightweight and packable design. The silhouettes of the Ultra-Light Down Jackets and Ribbed Mock Neck Sweaters embrace organic lines and diverse forms with the seamless 3D knit technology. The simple but refined everyday ULD in pocketable design provides timeless charm along with its water repellent coating.
The high-density nylon shell is made of yarn just one-tenth as thick as a human hair. The result is a super-thin fabric that's still durable and water-resistant. Ensuring longevity and functionality for a woman's wardrobe, the UNIQLO Wireless bra's seamless design supports without constricting for carefree comfort. The stretchy feel and bonded construction of the bra provide secure fits even with active movement.
New Work, New style
Pursuing longevity with modern styling for the professional, they offer sophisticated workwear that features dark hues inspired by natural produce such as organic vegetables and by remnants of upcycled jeans. For 2020 Fall/Winter, they have modernized the minimalist looks by moderately oversizing and increasing volumes. Paris in the 1970s and preppy styling inspire our rustic tweed jackets and soft chiffon blouses. Category highlights are modern rayon blouses with wrinkle resistance for silk-like softness, extra fine merino sweaters with lightweight, temperature regulating, sumptuously soft and with anti-pilling processing.
All day, every day
In the last few months, our homes have taken on a new role as a place of self-care and self-cultivation. While our homes have always been a safe place- people are now seeking activities to gratify their urge for physical can mental comfort. Perfect for colder months, the loungewear fleece set and the ultra-stretch coordinates make ones everyday life more comfortable, whether you're staying at home or getting out and about.
A true denim look, EZY Jeans' lining feels soft and comfortable like sweatpants. The cutting-edge trousers are made with an authentic denim looking alike fabric that was developed in Fast Retailing's Jeans Innovation Center. For those switching from chores at home to online fitness sessions, UNIQLO's Sports utility wear concept is made with functionality and style for everyday wear & fitness. Whether it's the incredibly quick drying DRY-EX for athletes, innovative AIRism for a cool and comfortable workout or the Ultra-Stretch for a 360 degree stretch session, there is something for everyone.
Style File
They create products with global designers, lifestyle icons, and brands that embrace the LifeWear concept, leveraging their ideas and perspectives to make the UNIQLO brand even more accessible to people worldwide. A collection of 'Future LifeWear Essentials', UNIQLO U is designed by Artistic Director Christophe Lemaire and his UNIQLO R&D team in Paris, using innovative materials and new, contemporary silhouettes. Uniqlo U Fall/Winter 2020 features updated classics in a richly varied palette of neutrals and skin tones that meld with deep, muted colors to evoke a sense of warmth and coziness throughout.