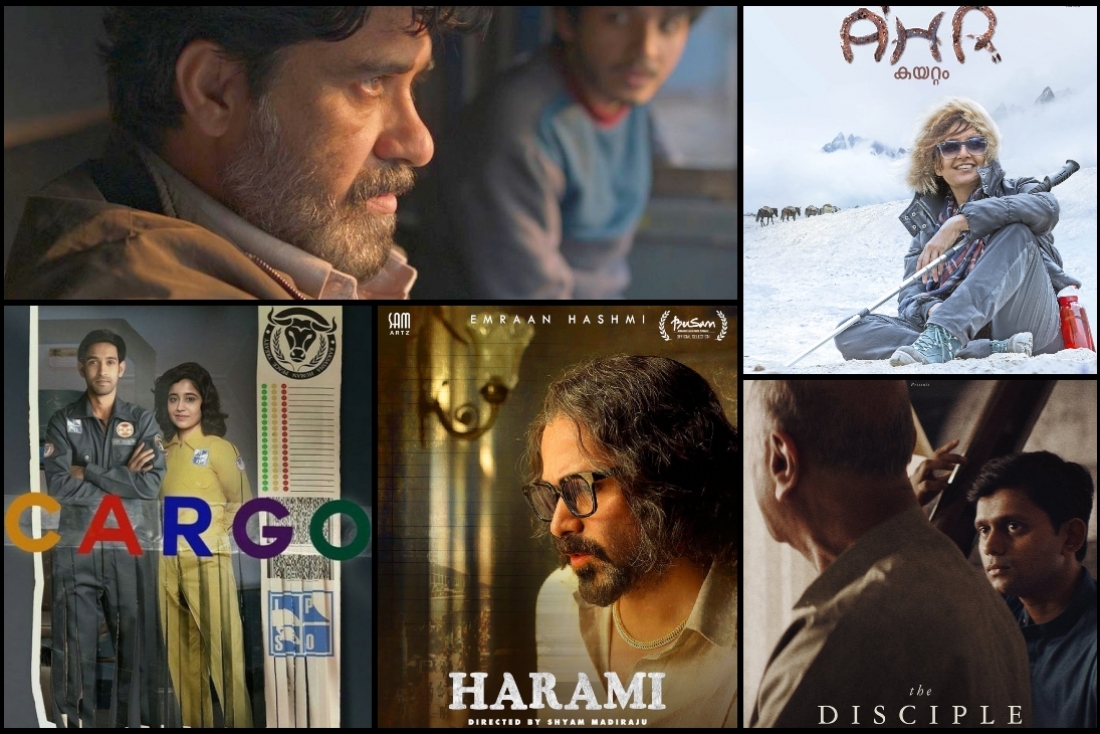 Indian films at International Film Festivals
One of the greatest facets of independent cinema today is film festivals. Although the pandemic did delay or force many International film festivals to go virtual, the spirit of celebrating cinema has not been tainted a bit. Film festivals are still showcasing some of the most brilliant cinematic talents and creations, and Indian films have certainly been a significant part of their line-ups. Hence, we are shining a spotlight on Indian films that have been garnering immense critical acclaim at various international film festivals recently.
Chaitanya Tamhane's The Disciple
Known for his Marathi drama Court, Chaitanya Tamhane's new film The Disciple has been sweeping across film festivals, being one of the only films from India to be on the lineups of film festivals like Toronto International Film Festival, and winning awards at many as well. At Venice Film Festival, the film had won the Best Screenplay award, and at TIFF, it has recently won the Amplify Voices Award. The film is also a part of the line up of upcoming festivals like New York Film Festival and Busan International Film Festival.
Sanal Kumar Sasidharan's A'hr
Premiering at the Busan International Film Festival, A'hr is is nominated for the prestigious Kim-Jiseok Award. A film about two friends who go trekking in the Himalayas, the film stars Manju Warrier in the lead role of Maya. The film explores the many meanings of the word Maya in Hindu mythology and also delves deep into many issues of identity.
Shyam Madiraju's Harami
Premiering yet again at the Busan International Film Festival, in this Emraan Hashmi starrer, an orphan teenage pickpocket working the trains of Mumbai along with his gang, embarks on a life-altering journey when faced by the daughter of one of his victims who's committed suicide after being robbed. The film will also compete in the New Horizons section of the film festival.
Suman Mukhopadhyay's Captive
Suman Mukhopadhyay's name is very well known amidst the arthouse cinema lovers, and his new film, Captive is one of the highly anticipated independent films of the year. The National Award winner's first film in Hindi, based on a short story by the eminent writer Ashapurna Devi, has been officially selected to screen at the Busan International Film Festival.
Ivan Ayr's Meel Patthar
Ivay Ayr's sophomore film, Milestone or Meel Patthar was screened at Venice Film Festival and will now be screened at Busan International Film Festival as well. A film about a truck driver's life and struggles, it is a deeply nuanced character study, with universal implications.
Arati Kadav's Cargo
The film screened at Shanghai International Film Festival earlier this year and is now streaming on Netflix. Arati's debut film is a sci-fi, retro cinematic delight, with actors like Vikrant Massey and Shweta Tripathi in lead roles. Her film toys with the same notion that Hawking believed in — there is no life after death