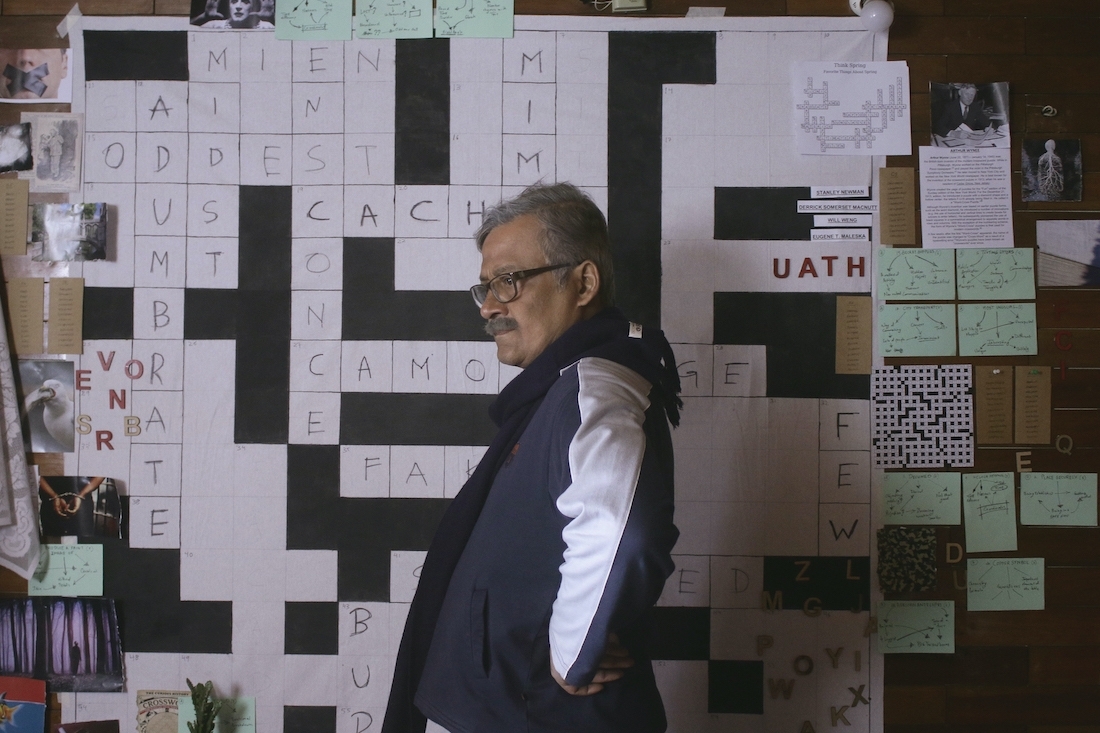 Sudhanshu Saria is a very honest filmmaker. We say this because he understands the audience and doesn't want to restrict their imagination the way mainstream cinema does. Saria's cinema makes you think, it even challenges you sometimes. He first made this apparent with his debut feature Loev, which was a quiet and intimate gay love story. The film followed three men and their entangled lives, as they try to understand and negotiate the boundaries between love and friendship. With his recent short, Knock Knock Knock, he has only cemented his unique filmmaking style further. He explores a gamut of ideas like 'adulting', loneliness and unusual friendships in the film. Two men — an elderly Bengali man who designs crosswords and a Nepalese boy who decides to interrupt his day to befriend him — separated by generations, are united by their idiosyncrasies and conversation. The film was the only Indian title to be screened in the non-feature category at Busan International Film Festival, a huge honour for the team. It also won the best Screenplay Prize at the recently concluded New York Indian Film Festival. The film is now available for streaming on Mubi as well.
To understand his cinema better, we spoke to Saria. Excerpts follow:
What kind of stories/themes do you gravitate towards?
I love watching everything, all genres and types of stories, but authoring something is quite an intense process. Even my film, which is technically considered a short film, took about a year to write. So I just tend to be really careful and picky before I officially pick up a project. You just want to make sure that the story will make a difference to someone, shine a light on something that's relevant and is honest. I also need to have some particular insight into that human experience for me to be able to make it. If I can't say something honest with it, I'd rather let someone else make it.
Do you have a creative process?
I'm beginning to see the patterns now. I have to allow myself to believe that whatever I'm working on is just for me. If it's private, I can be truly honest. I don't have to worry about what people want to see or what the industry wants to make. It always starts with honesty, and that's the secret sauce I think. Everyone responds to something genuine. It resonates. Yet, it's the hardest thing to do. Once I have that, it's just about having a good work ethic and being relentless with the material — interrogating it, seeking feedback, shaving and chipping and just making it the best version of what it can be. You don't get second chances with ideas. You really have to put it all up on the screen.
What inspired Knock Knock Knock?
I was noodling with the idea of 'adulting' and what growing up has come to mean. You're supposed to become more cautious, more skeptical, more closed-off from the world, and more distrusting of it. It's a sort of cynicism that is considered smart. At a certain age, it almost becomes impossible to meet anyone at all. You're just so busy looking for faults and finding reasons for why the relationship will fail. I wanted to interrogate that idea and sort of muddle it up with the idea of being unique in this world and dealing with bullies who use your uniqueness to make you feel bad about yourself.
What were the learnings from your past films that helped you in your new work?
The best thing I got from Loev, my last feature, is the love from the audience. I tried to make something unique, honest and weird, and instead of rejecting it, the critics and the audience just scooped it up and have been celebrating it pretty much since it came out. It was really encouraging. It's made me more fearless. It's made me want to go deeper within and work with more honesty. There is a whole lot of spin and lying that comes from our mainstream movies about what the audience prefers, and they keep repeating this opinion until it becomes fact. People want rewarding experiences at the movies — they like to think, they want to be challenged.
Knock Knock Knock has an intriguing lead cast — one a veteran of Bengali theatre and cinema, and the other a young boy plucked from the streets of Darjeeling, who had never acted before. Where did you find the boy and how did you convince him to act in a film? What was it like on the set with an amateur and an expert?
We don't have a strong database of such actors in the community because no one is telling stories about them. Also, because no one is telling their stories, we don't have the actors. So I was quite dead-set on breaking this cycle and finding the right Nepali boy to play the young kid. I pretty much moved to Darjeeling and was meeting anyone and everyone who could work for the film. Phuden has this natural charm and charisma that was essential to off-setting Dada's grumpy personality. ShantiDa is, of course, a veteran in the field. With him, it was more about will HE trust me? And I'm glad he said yes. It was really good fun directing them and watching them play off of each other. ShantiDa did a lovely job of modulating his performance, to take advantage of Phuden's raw energy.
What do you hope the viewers take away from the film?
I hope it makes viewers more willing to be open, more vulnerable to new friendships, regardless of age. I hope they de-couple the idea of growing up with shutting down. And I hope they respect the unique in others and themselves.
You mentioned in an interview about how it was lunacy that drove the making of the film. Tell us more.
I wrote the film in 2018 when I got fired. It served as catharsis. Maybe that job was me trying to fit in and be someone else. Writing Knock Knock Knock felt like me getting back to me. It had nothing to do with the lockdown. Making the film was lunacy because of what I know about the market and our industry, and what sells and so on. It's not like I didn't know. I chose to make this film what it is anyway. We can't keep blaming audiences for not watching things that are authentic — we have to start by making authentic things and putting them out there.
Director with the Cinematographer
Lastly, are you working on something new?
Of course. Ideas have a way of finding you and taking hold of you. In terms of things that are in a more advanced place, I'm developing a one-hour series for Amazon Prime with Nitya Mehra and Mangata Films. It's a young adult show and I'm engaged as the showrunner, writer and director. I also have a couple of feature films that are set up with various partners. It's always hard to predict which of these things actually cross the finish line but I'm truly grateful to be involved in the telling of each of these stories.

Text Hansika Lohani Mehtani