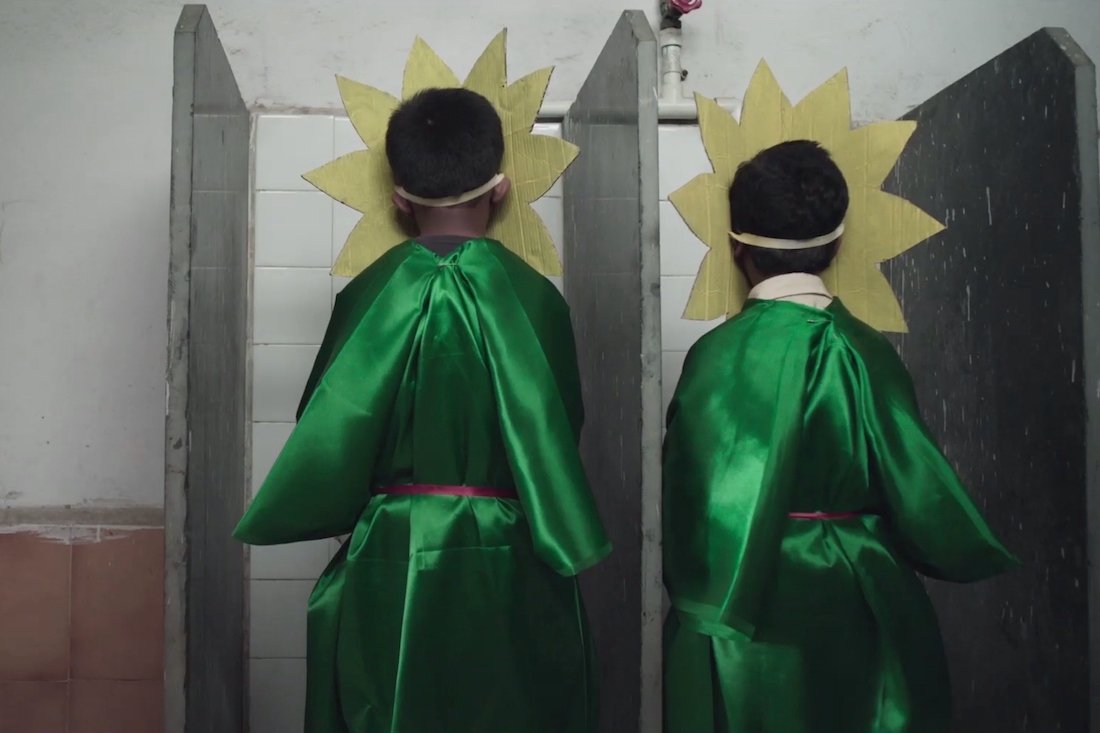 Pratik Thakare's debut short, Salana Jalsa or Annual Day, tells the story of three teenagers, on the day of annual function at their school. The film is about who they are, what they want, and how far they are willing to go to make their mark on this eventful day. Recently screened at the Shanghai Film Festival, Salana Jalsa is Pratik's dissertation film, which he made while studying at Satyajit Ray Film Institute. We got in touch with him to know more.
Can you tell me a little about your film, Salana Jalsa/Annual Day? How and when the seed of the film was sown.
The film is an ode to our collective younger selves. The basic idea had been sitting in my head for around four years. I was making films all this while, but the scale of this idea always seemed a little bigger than what I would be able to put together then. Later, when it was time to make my dissertation film, for SRFTI, I was working on a completely different idea. I spent quite some time working on it, only to realise that the script that I had now written was even bigger in terms of scale and logistics. The film was to be produced by the institute, and we knew that no matter how much we push, we had to keep in mind the budget and guidelines that the institute productions need to follow. I'm not opposed to the idea of doing things on shoe-string budget, but with certain scripts, it just doesn't work.
So, when I had to give up my initial idea due to logistical reasons, this idea of three kids in a school annual function came back to me one more time. The scale was not an issue this time. I knew it could be done. While doing recce for the first script, I had come across a location which I thought was perfect for the annual function idea. I was ready with the script within a month. Then, we went ahead and secured the location we had liked. It was an auditorium in Ichalkaranji, a small town in Maharashtra. The film has been shot there completely. When I began shooting in suburban Maharashtra, it was practical for casting reasons that I shoot the film in Marathi. Many actors in the film are from Ichalkaranji and are not professional actors.
It's a short film. What were the reasons behind selecting that as a format for the film? Did the story demand that?
It's a 30 minutes film, so technically it is a short. Although, I believe 30 minutes is an interesting length. It's not blink-and-gone, which is sometimes the case with short films with less than 10 minutes length. Some of the most fascinating and memorable T.V. programs, when I was a kid, were half-hour stand-alone story format shows. Short film, as a category is one huge umbrella. One of the primary reasons for it being a short film is that, for students making dissertation films, the guideline says that the length of our films should be around 30 minutes. While developing the script, I felt that the story was ideal to be told in this format. The film shows one full day in the lives of these characters — there's no before, there's no after. I was very sure I didn't want anything else. We only see these characters in school, on that very day of their annual function. There's no insight as to what kind of families they come from, what kind of friends they have, or what is their life outside the school. In a feature length film, the same design wouldn't work for this particular story. Audience would feel compelled to know what their back story is or what happens after. So, in a way, the length was apt for the story I wanted to tell.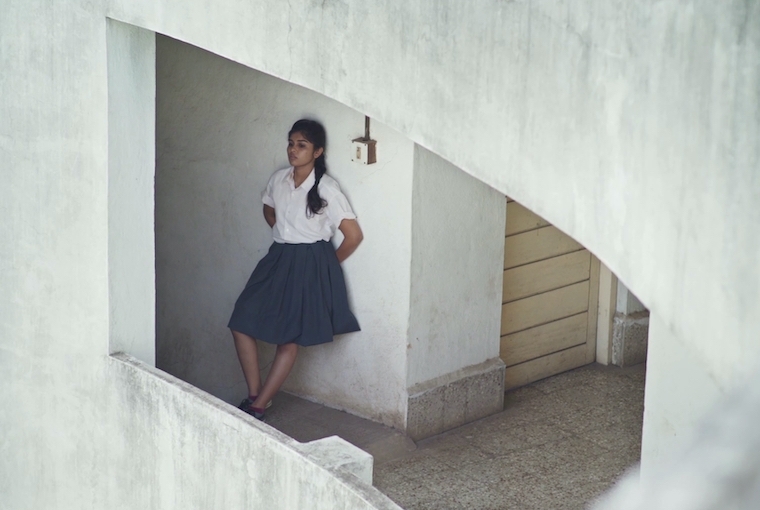 As a debut filmmaker, what were the challenges you faced while making the film?
One of the biggest challenge a short filmmaker faces is how to market your film. I believe the film's journey has just begun and the pandemic has obviously changed many things, so we are all working around it. The other challenges we faced were of course plenty, however, not unlike any other production. One thing that I remember is that while shooting, the Lok Sabha election results were announced. We were doing sync sound. It was so loud in the streets that we couldn't hear each other despite shooting indoors.
Also, it was my first time working with kids, and there are a lot of them in the film. One good thing about kids being on the set is that, even if something doesn't go according to plan, your spirit won't be bogged down for long. They do such strange things on and off camera. I remember once, while shooting background action in the frame, I needed a couple of kids to sit in a huddle and pretend to do some painting. We took our own time setting up and taking the shot, and when I called 'OK', the rest of the crew moved on to set up for the next shot. I noticed that the kids were still sitting there. I went up to them and saw that, within the time I took that one shot, all those kids had finished one painting each and were already on to doing their next. The instructions were to just look busy with paint brushes in their hands. Later I was told that they themselves asked for the colours from one of the crew members. Thankfully, they were obliged and we were able to witness them being super-creative within such a tiny bit of time. That was the best part of shooting — all the people on set were so involved and received their own lessons from it.
The film was selected to be screened at the Shanghai Film Festival. Where do you go from here and what is the vision you have for the film?
I've sent the film to some other festivals as well. I've recently heard back from a film festival in Germany, which I had been looking forward to, but due to the pandemic, that festival too would not be physically inviting the participating filmmakers this year. So, I might not be able to attend the festival. But I hope I do get to travel with the film. My intention has always been to have the film watched by as many people as possible, so that I get to know how it is received. The experience of witnessing a live audience watch your film and react to it with their honest reactions, is something that I cherish. The idea is to connect with as many people as possible, through the film. I believe the film has a certain warmth to it. Salana Jalsa is not a film that looks angry. Even if it is angry, it's not being indiscreet about it. It doesn't wear the anger on its sleeve. I don't know if it makes sense but it stems from the perception that the audience forms around any film — it is not the same as what they 'think' about it, but more about how the film 'came across' to them, irrespective of the narrative.
The vision I have for the film is what any filmmaker has for his/her film — I want it to be watched by more and more people. So far, out of the people who have watched the film, some thought it was too 'dark' a film to be about kids, annual function and so on. While others felt that it was like a fairy tale. I didn't set out to achieve either. So, while it may reflect on my inexperience as a filmmaker, these are welcome polarising reactions in the context of the film. In a way, it just indicates how different people remember their childhood. I only realised after making this film that many of us tend to remember an extremely lopsided perception of our childhood, most of it being a bland collection of warm and comforting times, further corrupted by the sweet nostalgia that the pop-culture keeps throwing at us. That's how some of us remember our younger selves, but I don't think that's true. Our lives felt as complicated and screwed-up to us then, as they feel now. Something that I believe in very strongly is that ultimately, the real conversation only takes place between the film and the viewer. A fairly personal conversation, that the filmmaker can only gauge from a distance.
Text Hansika Lohani Mehtani